Travel
Africa
Permaculture
Our trip
+ Carbon-neutral scooter safari through SA
Health and the Environment
+ Individual and planetary health
Inspirational Eco-pioneers
+ Eco travellers making a difference

Follow us on
RSS, Twitter, Facebook

[

?

] Subscribe To This Site

text
Tips for eco-friendly travel




Since we no longer travel on foot or horseback, travelling across countries and continents means leaving an eco-footprint. However, you can limit the size of your carbon footprint without losing out on the experience. This is especially true if you plan to visit an eco-friendly destination or stay at an eco-friendly accommodation. There's also good news: the demand for environmentally-friendly vacations is on the rise, and the travel industry is taking notice. Here are a few tips for planning an eco-friendly trip.

***z-paragraph-1-below.shtml**
Research eco-friendly options
Don't just book the first hotel or lodge that meets your budget - dig a little deeper. There are an increasing number of accommodation providers that are going green, because it helps their bottom line and the environment. A hotel might opt out of daily linen and towel changes to help conserve water (do you really need new towels and sheets every day?). They might also utilise renewable energy such as solar power. Showers might be bucket or rocket showers, water might be heated by gas or solar and food can come from their organic vegetable garden or the local community. They might contribute towards conservation, recycle waste and re-use greywater (waste water)...there's plenty a hotel can be doing to lower their footprint. Check out this article on green hotels for more information about how to ensure a hotel is truly green. You can also couchsurf, camp, or stay in an Air bnb home. There's endless eco-friendly options to choose that don't necessarily involve staying in an expensive hotel or lodge.
Use alternative modes of transportation
You might be surprised by how many transportation options are available for you when travelling. To get to your destination, you can travel by train, bus, scooter/bike or bicycle. If you do have to fly, you can make your flight as eco-friendly as possible. Taking a direct flight lowers carbon emissions, or you can simply offset your emissions. Get know your carbon impact using this carbon footprint calculator. Supporting greener airlines also helps reduce emissions - Southwest Airlines has made moves towards eliminating waste and improving efficiency. Delta - along with several other airlines - offer carbon offset programmes. South Africa's Kulala airline, for instance, has partnered with Food & Trees for Africa in their Project Green initiative to plant trees in local schools and communities to offset their emissions and South African airlines (using a hybridized tobacco plant as a drop-in fuel that required no modifications to the engine) was the first to operate sustainable biofuel flights on the African continent. Once at your destination, taking a shuttle, bus or moto-taxi from the airport to your hotel helps to limit the number of cars on the road. You can explore your location by bus, moto-taxi, scooter, or bicycle and not only won't you have to worry about directions or parking, you'll get an insider's view of a location you've never visited.
Unplug
If you're going on vacation, take the opportunity to unplug and unwind. Laptops and other devices use significant power, so if you can unplug, do so! You may never come this way again, so enjoy every single minute of it. If you're on a work vacation, then bring along a solar charger for charging your batteries.
Going to the spa
Many vacationers enjoy a relaxing day at the hotel or nearby spa, luxuriating in the beauty of their surroundings while having a treatment. Unfortunately, many spa products are full of harmful chemicals that destroy this very environment. Before travelling, ask your hotel about their spa and what types of products they use. If it is an eco-friendly establishment, they will use natural products.
Save water
Travelling can leave you dehydrated. Plus, you'll need lots of fluid to help put a pep in your step. Instead of relying on plastic cups and plastic water bottles, bring your own reusable water bottle - preferably one with its own filtration system. When eating out, and on the plane, ask for water to be poured directly into your water bottle. Along these same lines, you can help conserve water by packing dry shampoo (make sure you buy an eco-friendly one such as the Lush "drought shampoo" or Giovanni's dry shampoo). Shampooing less saves water and its actually healthier for your hair to be washed every two or three days.
Get outdoors
Look for ways to connect with nature. It's good for your health and for the environment. You can spend hours exploring nature trails. If you're in the city, explore it on foot or by motorbike or scooter, which helps cut out carbon emissions.
Vacation at an eco-friendly destination
There are many getaways that offer relaxation and adventure with a light carbon footprint. One of the most eco-friendly tourist continents on the planet is Africa. In fact, Africa has embraced eco-tourism as a way to teach conservation of natural resources, while benefitting local communities. 1. Mombo Camp (Okavango Delta) in Botswana is made almost entirely of natural materials, uses solar energy, treats their own waste water, and supports conservation and the local community. A tented camp with majestic views over the floodplains of the Delta, which are teeming with wildlife, Mombo Camp is one of Botswana's most eco-friendly destinations. 2. Another standout eco-friendly destination in Africa is Greystoke Mahale (Mahale Mountains, Tanzania), which is a high-end camp surrounded by the forests of the Mahale Mountain National Park and a white-sand beach with views of Lake Tanganyika. Accessible only by boat, Greystoke Mahale offers six wood and thatch bandas, made of sustainable materials, and most of the furniture originates from recycled wooden dhow boats sourced from nearby lakeside villages. A particular highlight at Greystoke Mahale is guided trekking in the mountains to view chimps in their natural habitat. 3. Chumbe Island is an exclusive resort on a coral island and world Heritage site off the coast of Zanzibar. It's won more green awards than any other eco-destination in the region. The Chumbe Island Coral park was established to educate the local community about the effects of their explosive fishing techniques and to save the surrounding coral reefs from being destroyed. With virtually no carbon footprint thanks to their eco-architecture, water catchment systems and effective use of solar power, the resort puts their money where their mouth is and focuses on eco-education and conservation. Here, you can go on nocturnal trips to view the endangered coconut crab (weighing up to 5 kg they can crack open a coconut with their enormous claws), snorkel along the magnificent coral reefs that surround the island, or explore the forest for a rare sighting of the elusive Ader duiker.
Pack eco-friendly detergents and soaps
Bring your own eco-friendly detergent and soaps when travelling - while most eco-resorts provide biodegradable toiletries, this way you won't need to worry about finding them at your destination. Plus you'll always have the products you like the most. Eco-tourism is becoming more than just a buzz word used by companies trying to capitalize on people with a conscience. It's becoming an industry filled with genuine people who want to conserve our planet for future generations. Combining a heartfelt conservation ethos, care of the people and care of the environment, eco-tourism is the future of travel. We hope you'll get on board!

If you're interested in more information on eco-friendly travel visit our page on green travel.

Return from Tips for planning an eco-friendly trip to Eco-friendly-Africa Travel

This article was written by Katrina Esther, a content marketing specialist for GoGreen, in collaboration with Eco-friendly Africa Travel. GoGreen is an online guide for sustainable living and global green news. It reports on environmental topics that inspire readers to share and take action.






Search Us
Eco-travel & Lifestyles
Hi, my name is Melissa and I created this site together with photographer Christopher List to help spread awareness about green lifestyles and travel, so everyone can learn how easy it is to live in a sustainable way. Enjoy!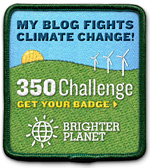 Testimonials
I wasn't sure what a permaculture design course was about, until I read through Melissa's fantastic blog! I've signed up and soon I'll be a PDC graduate too.
Kelly Richardson - Arizona
The link between personal responsibility and preserving our environment is becoming increasingly clear to me. Reading up on simple ways to be more eco-friendly in my life and travels has really helped me practice what I preach.
Dennis Howley - Namibia
I can't wait to follow Melissa and Chris' adventures in the Middle East and Africa. You guys inspire me!
Khalid Seif - Dubai