Travel
Africa
Permaculture
Our trip
+ Carbon-neutral scooter safari through SA
Health and the Environment
+ Individual and planetary health
Inspirational Eco-pioneers
+ Eco travellers making a difference

Follow us on
RSS, Twitter, Facebook
[
?
] Subscribe To This Site
Adventure Travel pioneers
Dedicated to responsible travel
I love reading about adventure travel pioneers - adventurers dedicated to travelling responsibly.
This section is dedicated to them - telling you about their stories, their causes and what makes these incredible people tick, brought to life with some breathtaking adventure photography.
Plus you'll get to find out:
What kind of gear these incredible adventurers carry
The most dangerous and scary situations they've been in
How their travels have changed them
Their most inspiring moments
Their advice to you
How to get involved
So live vicariously and get inspired! Who says armchair (or desk) travel isn't fun?
| | |
| --- | --- |
| Get inspired by green travel pioneers Enora Nedelec and Guillaume Combot, as they tell me about WALKING across Africa, one step at a time. | |
| | |
| --- | --- |
| | Chris and Elayne have driven through 86 countries, and over 200, 000 km in Victor, a buggy made out of junkyard scrap. |
| | |
| --- | --- |
| Relive the historical journeys of SA's greatest adventurers, race the Mongol Derby and venture into the Unknown - on horseback. | |
| | |
| --- | --- |
| | He's already cycled 31,000 km. He's currently adding another 15 k thorugh the Americas. Kayden Kleinhans is an ardent environnmentalist who takes his footprint seriously. |
Return from Adventure Travel Pioneers to Eco-friendly Africa Travel
Search Us
Eco-travel & Lifestyles
Hi, my name is Melissa and I created this site together with photographer Christopher List to help spread awareness about green lifestyles and travel, so everyone can learn how easy it is to live in a sustainable way. Enjoy!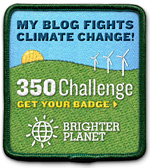 Testimonials
I wasn't sure what a permaculture design course was about, until I read through Melissa's fantastic blog! I've signed up and soon I'll be a PDC graduate too.
Kelly Richardson - Arizona
The link between personal responsibility and preserving our environment is becoming increasingly clear to me. Reading up on simple ways to be more eco-friendly in my life and travels has really helped me practice what I preach.
Dennis Howley - Namibia
I can't wait to follow Melissa and Chris' adventures in the Middle East and Africa. You guys inspire me!
Khalid Seif - Dubai