Travel
Africa
Permaculture
Our trip
+ Carbon-neutral scooter safari through SA
Health and the Environment
+ Individual and planetary health
Inspirational Eco-pioneers
+ Eco travellers making a difference

Follow us on
RSS, Twitter, Facebook
[
?
] Subscribe To This Site
Distant Relatives
All images © Distant Relatives and Babalwa Tom
Located on the Kenyan coast near the ancient coastal own of Kilifi (midway between Mombasa and Malindi), Distant Relatives is a backpackers lodge that's also an experimental model of environmentally and socially conscious living.
The name "Distant Relatives" comes from their goal of bringing people together to learn and share, and build positive and long-lasting relationships, based on community values and sustainable practices - we are all distant relatives after all!

Owner-managed and run, the lodge was initially a homestead that has been renovated and refurbished, nestled between the village of Fumbini, a community-owned forest, and the stunning Kilifi Creek.
The lodge accommodates guests in dormitories, family and group rooms, en-suite private rooms, and safari tents, while camping is also available.
With its own private beach, restaurant and outdoor pool, a commitment to ecological living and its close proximity to some of the Kilifi's most important conservation areas, such as the Kuruwitu Marine Sanctuary, the Ruins of Mnarani and the Arabuko - Sokoke Forest, Distant Relatives is a haven for eco-tourists.
What makes it eco?
Responsible management of waste and resources - applying the 'Reduce, Reuse and Recycle' philosophy to preserve resources, landfill space, energy and emissions.
Organic waste is composted or fed to the animals
Water is conserved and reused - greywater from sinks and showers used to water banana, papaya and passion fruit orchards, and rainwater is collected
Wood used for furniture is up-cycled from old boats, driftwood or alien species
Compost toilets
Natural building combining local and traditional Swahili designs - buildings are constructed around trees, cement used is minimal
Glass bottles for building and light shades, tyres used for retaining walls
Use of LED and energy-saving lighting
It's fully incorporated with the community and holds fundraising events for projects focused on permaculture design and sustainability
Partnership with like-minded companies such as Wild Living, an organisation that works on sustainability projects that result in the generation of sustainable incomes for local communities.
Click here to read a blog post for more information about Distant Relatives.
Distant Relatives Quick Facts
| | |
| --- | --- |
| Accommodation type: | Backpackers Lodge (private rooms, dorms, safari tents or camping) |
| Where | About 2.5 km from the coastal town of Kilifi, Kenya and 58 kilometres from Mombasa. It is between the village of Fumbene, a community-owned village and the Kilifi creek. It is off the main highway connecting Mombasa to Malindi |
| GPS Coordinates: | S-3 37 17.613 E39 50 05.313 |
| Sleeps: | Singles, couples, families and groups |
| Rates | Private banda from 3000 - 8000 Kenyan shillings, private rooms from 2000 - 5500 (rates depending on number of guests and season), safari tents from 1500 - 2500 (single or double), dorms 1000 year round, camping 500 per person. |
| Green in Africa Eco-Rating | To be rated |
| | |
| --- | --- |
| Linen/Towels | All linen provided, except for camping guests |
| Fireplace | No. It is warm throughout the whole year |
| Meals available | Breakfast, lunch and dinner served for your own cost |
| Pet-friendly | Yes. There are house dogs |
| Activities | Walking/hiking, snorkelling, deep sea or fly fishing, dhow sailing, water sports, village tours, diving, herbal medicine tours, volleyball, bar-hopping, bonfires, horse riding and cycling tours, game safaris, sky diving, traditional dinners and local restaurants |
---
Contact:
+254 770 885164 or +254 787 535145
distantrelativeskilifi@gmail.com
---
Visit Paradise at Distant Relatives - A Blog Post by Babalwa Tom
Return from Distant Relatives to Eco-friendly Africa Travel
Search Us
Eco-travel & Lifestyles
Hi, my name is Melissa and I created this site together with photographer Christopher List to help spread awareness about green lifestyles and travel, so everyone can learn how easy it is to live in a sustainable way. Enjoy!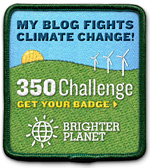 Testimonials
I wasn't sure what a permaculture design course was about, until I read through Melissa's fantastic blog! I've signed up and soon I'll be a PDC graduate too.
Kelly Richardson - Arizona
The link between personal responsibility and preserving our environment is becoming increasingly clear to me. Reading up on simple ways to be more eco-friendly in my life and travels has really helped me practice what I preach.
Dennis Howley - Namibia
I can't wait to follow Melissa and Chris' adventures in the Middle East and Africa. You guys inspire me!
Khalid Seif - Dubai