Travel
Africa
Permaculture
Our trip
+ Carbon-neutral scooter safari through SA
Health and the Environment
+ Individual and planetary health
Inspirational Eco-pioneers
+ Eco travellers making a difference

Follow us on
RSS, Twitter, Facebook
[
?
] Subscribe To This Site
Duinepos
Built out of sand bags, Duinepos self-catering chalets offer a charming nature-lovers retreat inside the West Coast National Park. Secluded and quiet, it is one of the few places where one can wake up to only the happy trill of birds frolicking in the bush.
Initially, Duinepos was planned and set up as a community development and black empowerment project, sourcing willing entrepreneurs from the nearby Langebaan community to run it. It has three hands-on women owners and has since grown into a socially responsible business.
Each cottage is simply furnished with 2 bedrooms, both equipped with twin beds dressed in lightly scented crisp white linen. A single bathroom with shower (to reduce water consumption) is separate. The cosy open-plan lounge and fully-equipped kitchen has a huge fireplace at the centre, perfect for cold winter nights.
Each chalet has its own outdoor braai area set amidst the fynbos, while there's also a communal braai area, swimming pool and children's play area (which doesn't affect the quiet within the cottage). Two of the chalets are built to cater for people with disabilities.
It's squeaky clean, simple yet comfortable living within a nature reserve, while the extremely hospitable staff make you feel right at home. Personal touches like a cold jug of water in the fridge, fresh herbs in the bathroom, a bowl of fresh lemons in the living room and a complimentary bundle of wood only add to the appeal.
With several walking and cycling trails and numerous hikes in the Reserve, you might be lucky enough to spot wildlife such as eland, duiker, red hartebeest, springbok (there are no big predators) and a breathtaking array of birds.
What makes it eco?
Duinepos strives to be kind to the environment - implementing a greening philosophy in all their operations as they develop into an official greening destination. Measures in place include:
Chalets built using sand bag building methods. These have minimal impact on the environment compared to conventional building methods and provide good thermal insulation.
No television and limited mobile reception
Linen and towels are washed in an eco-sensitive manner
Water-wise indigenous landscaping
Recycling
Office administration uses recycled printer cartridges and paper for marketing materials.
Need to know?
West Coast National Park Conservation Fees

OUTSIDE FLOWER SEASON :
South African Citizens and Residents (with ID) - R40 per person, per day
Kids - R20 per child per day
SADC Nationals (with passport) - R48 per adult, per day
International Conservation Fee - R60 per adult, per day & R30 per child, per day
*Conservation fees are payable on arrival at the entrance gates to the Park.

DURING FLOWER SEASON (AUGUST & SEPTEMBER 2014)
South African Citizens and Residents (with ID) - R56 per person per day
Kids - R28 per child per day
SADC Nationals (with passport) - R80 per person per day
Kids SADEC - R40 per child per day
International Conservation Fee - R120 per person per day
Kids International - R60 per person per day

Gate Hours:
1 April - 31 August: 7H00 - 18H00
1 September - 31 March: 7H00 - 19H00
*No after hours gate access
*Limited mobile phone coverage - some signal at certain spots.
Duinepos Quick Facts
| | |
| --- | --- |
| Accommodation type: | 11 Self-catering chalets (catered on request) |
| Where | Inside the West Coast National Park (17 km from Langebaan town centre and 15 km from Langebaan lagoon).  |
| GPS Coordinates: | S 33 11.700 E 18 08.283 |
| Sleeps: | Couples, families or groups of 4-6, groups of up to 44 can be comfortably accommodated. |
| Rates | Chalets from R500 per person per night, R740 for 2, R985 for 4 out of flower season plus West Coast National Park conservation fees payable at the gate. |
| Green in Africa Eco-Rating | 4/5 |
| | |
| --- | --- |
| Linen/Towels | Supplied |
| Fireplace | Yes - in all chalets (including a complimentary bundle of wood) |
| Meals available | Self catering - each unit includes a fully equipped kitchen (including coffee plunger and pasta spoon) and has a portable braai/bbq grid available. |
| Pet-friendly | No, due to location in Nature Reserve |
| Activities | Hiking, Mountain Biking, Kayaking, Kite surfing, Geelbek Restaurant nearby, West Coast Fossil Park Tours, !Khwa ttu San Education and Culture Centre nearby, Paternoster (& Fish market) 1 hour away. |
---
Contact:
Janine Fortuin - Manageress:
+27 (0) 22 707 9900
info@duinepos.co.za
---
Return from Duinepos to Eco-friendly Africa Travel
Search Us
Eco-travel & Lifestyles
Hi, my name is Melissa and I created this site together with photographer Christopher List to help spread awareness about green lifestyles and travel, so everyone can learn how easy it is to live in a sustainable way. Enjoy!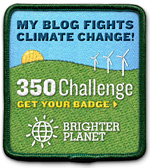 Testimonials
I wasn't sure what a permaculture design course was about, until I read through Melissa's fantastic blog! I've signed up and soon I'll be a PDC graduate too.
Kelly Richardson - Arizona
The link between personal responsibility and preserving our environment is becoming increasingly clear to me. Reading up on simple ways to be more eco-friendly in my life and travels has really helped me practice what I preach.
Dennis Howley - Namibia
I can't wait to follow Melissa and Chris' adventures in the Middle East and Africa. You guys inspire me!
Khalid Seif - Dubai