Travel
Africa
Permaculture
Our trip
+ Carbon-neutral scooter safari through SA
Health and the Environment
+ Individual and planetary health
Inspirational Eco-pioneers
+ Eco travellers making a difference

Follow us on
RSS, Twitter, Facebook
[
?
] Subscribe To This Site
Eco-friendly Accommodation South Africa
This page is dedicated to all the incredible Eco-Accommodation we've discovered throughout South Africa - from backpackers to cosy cottages and five-star eco-lodges and everything in between. We do hope you'll enjoy our collection of one-of-a-kind vacation spots - we certainly enjoyed finding them.
Jump to:
Western Cape
---
PPS: From R225 - R350

Platbos, Africa's Southernmost Forest, is a beautiful getaway in the Cape Floral Region near Stanford. Stay at the Forest Camp (safari tents and a teepee with beds) or Old Olive Cabin - all off-the-grid and offering total nature immersion.
---
PPS: From R250

Little Cottage is a 2-bedroom cob cottage and model of sustainable living set against the backdrop of the beautiful Krans Nature Reserve on the outskirts of McGregor. An eco getaway for the soul.
---
PPS: From R470


De Zeekoe Guest Farm lies between the majestic Swartberg and Outeniqua mountains in the heart of the Klein Karoo. Offering deluxe bed and breakfast accommodation or rustic lake-view cabins.
---
PPS: From R450

Teniqua Treetops offers luxuriously appointed and stunningly designed tree house accommodation right in the indigenous Kynsna forest, overlooking the Karatara River. Treat yourself.
---
PPS: From R425

Reflections Eco-Reserve is an off-the-grid getaway on a rehabilitated pine plantation right next to Wilderness National Reserve and the Rondvlei Dam. Offering beautiful family-sleeper log cabins in the heart of nature.
---
Kynsna


PPS: From R100 - R375

A beautiful nature escape, Peace of Eden offers cottages, self-catering woodcutter chalets, a backpackers lodge, safari tents and campsites on the edge of the Knysna forest.
---
PPS: From R234 - R313

The Beach Camp is an off-grid camping experience set against the granite boulders of Cape Columbine Nature Reserve, near Paternoster. Choose between A-frame huts facing the rugged coast-line, or safari tents - each with double or twin beds.
---
PPS: From R370

Duinepos, in the heart of the West Coast Nature Reserve, provides 2-bedroom self-catering cottages made out of sandbags. It's squeaky clean, simple yet comfortable living within a nature reserve, perfect for nature lovers and bird watchers.
---
PPS: From R600 - R1,400

Pamper yourself at the award-winning The Spier Hotel, an eco-travellers escape in the Cape Winelands. Stay in river and garden-facing rooms and suites, positioned around 6 private courtyards, each with its own swimming pool, and connected by a series of walkways through lush manicured gardens.
---
PPS: From R150 - R350

Escape into the heart of nature at Simonskloof Mountain Retreat, with eco-friendly cottages and camping just 50 km outside of Montagu. Simonskloof prides itself on its down-to-earth ethos and responsible tourism practices - a perfect getaway for the eco-inspired.
---
Eastern Cape
---
PPS: From R120 - R525

Terra Khaya our 'Earth Home Project' is an eco-farm high in the forested hills of Hogsback. Stay in off-the-grid shacks made of recyled and natural materials, dorm rooms or camp to experience sustainable living in comfort.
---
PPS: From R250

The Shire Eco Lodge is situated just 6 km outside of Stutterheim and borders the indigenous Xholora forest. Each handcrafted wooden cabin an architectural masterpiece, the Shire is where nature-lovers come to be nurtured.
---
PPS: From R875 - R1500

Deep in the heart of Addo, Woodall is a luxury country house and spa set amidst orange orchards near the Elephant Park. Offering five star rooms and suites overlooking a nesting area for numerous exotic birds, Woodall offers hours of viewing pleasure for nature lovers.
---
PPS: FromR 150 to R270

Bulungula Lodge and Backpackers is where social upliftment and environmental consciousness are one and the same. Set in the heart of the Nqileni Village overlooking the river mout, Bulungula offers rustic huts and simple off-the-grid living on the Wild Coast of Africa.
---
KwaZulu-Natal
---
PPS: From R2,800 to R25,000

More than just a luxury 5-star hotel, The Oyster Box is also one of SA's top eco places to stay, with a stunning beachfront location overlooking the Umhlanga Lighthouse. With 86 beautifully appointed sea and garden-facing rooms and suites, guests are spoilt for choice.
---
PPS: From R9,990

Immerse yourself in nature at the 7-star Karkloof Safari Spa, which offers all-inclusive, eco-friendly accommodation on a 3,500 hectare private game reserve in the Kwazulu-Natal Midlands. Real African luxury.
---
PPS: From R 2,115 to R2,515 

An owner-managed eco lodge, Three Tree Hills (also Three Trees at Spioenkop) offers a perfect balance of history, hospitality and luxury at the foothills of the majestic Drakensberg mountains, South Africa. Truly unmissable.
---
Return from Eco-friendly Accommodation South Africa to Eco-friendly Africa Travel
Search Us
Eco-travel & Lifestyles
Hi, my name is Melissa and I created this site together with photographer Christopher List to help spread awareness about green lifestyles and travel, so everyone can learn how easy it is to live in a sustainable way. Enjoy!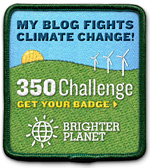 Testimonials
I wasn't sure what a permaculture design course was about, until I read through Melissa's fantastic blog! I've signed up and soon I'll be a PDC graduate too.
Kelly Richardson - Arizona
The link between personal responsibility and preserving our environment is becoming increasingly clear to me. Reading up on simple ways to be more eco-friendly in my life and travels has really helped me practice what I preach.
Dennis Howley - Namibia
I can't wait to follow Melissa and Chris' adventures in the Middle East and Africa. You guys inspire me!
Khalid Seif - Dubai