Travel
Africa
Permaculture
Our trip
+ Carbon-neutral scooter safari through SA
Health and the Environment
+ Individual and planetary health
Inspirational Eco-pioneers
+ Eco travellers making a difference

Follow us on
RSS, Twitter, Facebook
[
?
] Subscribe To This Site
Green Travel
Green travel means responsible travel that aims to leave minimal impact on the environment, and instead benefits the people and places you visit.

This section provides great tips for green travel - how to pack, how to choose an eco-conscious place to stay, how to offset your carbon footprint and above all, will inspire you with stories on green travel pioneers who live life a little differently!
| | |
| --- | --- |
| Top tips on how to reduce your impact on the enviroment. | |
A eco-conscious travellers guide of how to pack light for a lighter load on you and the environment. Learn the top tips of packing light, and get a free checklist, making packing easier than ever before.

Photo credit: Robert Scales / Foter.com / CC BY-NC-SA
| | |
| --- | --- |
| Green camping means leaving no trace on the environment. Discover how to minimise your impact with these 8 easy steps | |
| | |
| --- | --- |
| | Find out what your carbon footprint is with this Carbon Calculator, and see what you can do to reduce your impact |
| | |
| --- | --- |
| Carbon offsetting aims to reduce the environmental impact of consumption and balance out a person or an organisation's carbon footprint. But is it good or bad? | |
| | |
| --- | --- |
| | Ecotourism aims to ensure a positive impact on the environment and improve the well-being of local people. |
| | |
| --- | --- |
| Is ecotourism a sustainable alternative to conventional tourism or is it just a clever way for businesses to make money, while looking like they care? Is the trend towards ecotourism causing more harm than good? | |
Killing animals in the name of conservation?

The very sentence is rife with contradiction. How can killing an animal for sport not be contradictory to the goal of ensuring the survival of species?

Is hunting ever a necessary evil?
Find out whether your hotel is green or merely greenwashing, the certification measures out there and how to check the level of your hotels commitment to the environment.
| | |
| --- | --- |
| Get inspired by green travel pioneers Enora Nedelec and Guillaume Combot, as they tell me about WALKING across Africa, one step at a time. | |
| | |
| --- | --- |
| | Chris and Elayne have driven through 86 countries, and over 200, 000 km in Victor, a buggy made out of junkyard scrap. |
| | |
| --- | --- |
| Relive the historical journeys of SA's greatest adventurers, race the Mongol Derby and venture into the Unknown all on horseback. | |
| | |
| --- | --- |
| | He's already cycled 31,000 km. He's currently adding another 15 k thorugh the Americas. kayden Kleinhans is an ardent environnmentalist who takes his footprint seriously. |
Connecting with nature is food for the soul.

With awe-inspiring photographs and information about the myriad benefits to mind, body and spirit that nature provides, this article will get you outdoors.
Return from Green Travel to Eco-friendly Africa Travel
Search Us
Eco-travel & Lifestyles
Hi, my name is Melissa and I created this site together with photographer Christopher List to help spread awareness about green lifestyles and travel, so everyone can learn how easy it is to live in a sustainable way. Enjoy!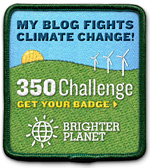 Testimonials
I wasn't sure what a permaculture design course was about, until I read through Melissa's fantastic blog! I've signed up and soon I'll be a PDC graduate too.
Kelly Richardson - Arizona
The link between personal responsibility and preserving our environment is becoming increasingly clear to me. Reading up on simple ways to be more eco-friendly in my life and travels has really helped me practice what I preach.
Dennis Howley - Namibia
I can't wait to follow Melissa and Chris' adventures in the Middle East and Africa. You guys inspire me!
Khalid Seif - Dubai