Travel
Africa
Permaculture
Our trip
+ Carbon-neutral scooter safari through SA
Health and the Environment
+ Individual and planetary health
Inspirational Eco-pioneers
+ Eco travellers making a difference

Follow us on
RSS, Twitter, Facebook
[
?
] Subscribe To This Site
Meet our Contributors
Melissa Andrews is the founder and main writer for Eco-friendly Africa Travel.

She works as a freelance copywriter, journalist and travel writer, and spends her spare time putting her blood, sweat and tears into the website.
She's trained in permaculture in South Africa, Jordan and Palestine and with Al Gore as a Climate Reality Leader.
She loves travelling and finding stories of hope - so set forth on a scooter to chug her way through SA, Swaziland and Mozambique visiting projects and eco accommodations doing their bit to make the world a better place.
---
Hayley Katz is a regular contributor to Eco-friendly Africa Travel.

She has a degree in Zoology, has trained and worked as a safari guide and worked at two centres, one involved with outreach education and non-lethal predator control and the other involved with bird of prey rehabilitation.
Passionate about the environment, Hayley believes people are hugely important in the success of conservation initiatives and their opinions and needs are essential in the creation of successful and sustainable strategies and policies - ultimately, an integrated approach that merges social and boiological factors.
---
Taryn Herbst studied Philosophy at Rhodes and has her Masters in Environmental Ethics from Stellenbosch.

Her thesis came up with a normative tool for analysing the sustainability of golf courses and estates in the Mossel Bay, George and Knysna area.
She currently lives in Cape Town and works as a freelance writer in the fields of academia, environmental issues and SEO.
She is passionate about climate change and loves to watch science fiction when she is not running around. This rarely occurs because she is also an active member of the YouLeadCollective - an NGO determined to impact policy on climate change.
---
Christopher List is the photographer for Eco-friendly Africa Travel.

He grew up in Namibia, studied and worked in South Africa and spent four years in the Middle East, completing his PDC in Palestine.
Apart from his love for mechanised transport (cars, scooters, bikes), he is a self-confessed travel addict, who has travelled Southern Africa, the Middle East and Asia.
Return from Meet Our Contributors to Eco-friendly Africa Travel
Search Us
Eco-travel & Lifestyles
Hi, my name is Melissa and I created this site together with photographer Christopher List to help spread awareness about green lifestyles and travel, so everyone can learn how easy it is to live in a sustainable way. Enjoy!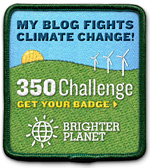 Testimonials
I wasn't sure what a permaculture design course was about, until I read through Melissa's fantastic blog! I've signed up and soon I'll be a PDC graduate too.
Kelly Richardson - Arizona
The link between personal responsibility and preserving our environment is becoming increasingly clear to me. Reading up on simple ways to be more eco-friendly in my life and travels has really helped me practice what I preach.
Dennis Howley - Namibia
I can't wait to follow Melissa and Chris' adventures in the Middle East and Africa. You guys inspire me!
Khalid Seif - Dubai