Travel
Africa
Permaculture
Our trip
+ Carbon-neutral scooter safari through SA
Health and the Environment
+ Individual and planetary health
Inspirational Eco-pioneers
+ Eco travellers making a difference

Follow us on
RSS, Twitter, Facebook
[
?
] Subscribe To This Site
Meet the team
Professional Photographer and Videographer, Christopher List grew up in Namibia, studied and worked in South Africa and spent four years in the Middle East, completing his PDC in Palestine.

A self-confessed travel addict, Chris has travelled in Southern Africa, the Middle East and Asia and is keen to explore South Africa from a scooter!

Chris brings to the table his pro photo's, his navigational skills and his ability to learn quickly - as the team's scooter mechanic he has to be a quick study!
Melissa Andrews is a professional copywriter and journalist. Born in South Africa, Melissa lived and worked in the Middle East and the UK, travelling parts of Asia, Africa and the Middle East before deciding to get to know her own country better.

She did her PDC in South Africa, worked as a volunteer at a PDC in Palestine and is dedicated to spreading the word on eco-friendly lifestyles and travel. She's always been a scooter rider but when she first saw the LML/Vespa this year, the idea to tour South Africa by scooter was born.
Melissa brings her skills as a journalist and marketing specialist to the team, while her passion for vegan and raw food cooking is bound to come in handy.
Aligning with Food and Trees for Africa
With their experience in sustainable, regenerative land practices, water harvesting and edible gardens, Chris and Melissa contacted Food and Trees for Africa, a non-profit social enterprise dedicated to sustainable development, climate change action, food security and greening, with the idea to do a carbon-neutral trip through South Africa to support them.
Through this expedition, Chris and Melissa hope to contribute towards sustainable green landscapes, healthier lives for impoverished communities and increased awareness of how human beings impact the environment and what can be done to limit this impact. Find out more about FTFA or donate.
Go from Meet the Team to Our Trip
Return from Meet the Team to Eco-friendly Africa Travel
Search Us
Eco-travel & Lifestyles
Hi, my name is Melissa and I created this site together with photographer Christopher List to help spread awareness about green lifestyles and travel, so everyone can learn how easy it is to live in a sustainable way. Enjoy!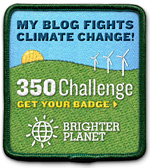 Testimonials
I wasn't sure what a permaculture design course was about, until I read through Melissa's fantastic blog! I've signed up and soon I'll be a PDC graduate too.
Kelly Richardson - Arizona
The link between personal responsibility and preserving our environment is becoming increasingly clear to me. Reading up on simple ways to be more eco-friendly in my life and travels has really helped me practice what I preach.
Dennis Howley - Namibia
I can't wait to follow Melissa and Chris' adventures in the Middle East and Africa. You guys inspire me!
Khalid Seif - Dubai