Travel
Africa
Permaculture
Our trip
+ Carbon-neutral scooter safari through SA
Health and the Environment
+ Individual and planetary health
Inspirational Eco-pioneers
+ Eco travellers making a difference

Follow us on
RSS, Twitter, Facebook
[
?
] Subscribe To This Site
Permaculture and Biodynamics Resources
These Permaculture and Biodynamics Resources comprise a list of essential readings which Avice and Hazel helped me put together from the much-loved books they've collected over the years.
I've also put in some books recommended by Nick Barlett, the verme and biodynamics expert whose farm we visited, and some of the videos we saw on the course. I've also included some of the authors whose information I've found invaluable in putting all this information together.
Please note, if you click on the link you'll be redirected to information about that product or how to purchase it. Some products are pretty rare so getting them might be difficult but I've done my best to ensure there's a way to order either online or by mail.
Ultimately, I'll eventually try and review some of these books and documentaries on the site so you'll have an idea of what they're about. In the meantime, enjoy learning!
Permaculture and Biodynamics Resources: Must-read books:
Culture and Horticulture: A Philosophy of Gardening by Wolf-Dieter Storl
Grasp the Nettle by Peter Proctor
Agriculture Course: The Birth of the Biodynamic Method by Rudolf Steiner
Introduction to Permaculture by Bill Mollison (an abbreviated version of the Designer's Manual)
Permaculture: A Designers' Manual by Bill Mollison
The Permaculture Home Garden by Linda Woodrow
New Complete Book of Self-Sufficiency by John Seymour
Secrets of the Soil: New Age Solutions for Restoring Our Planet by Peter Tompkins
Natural Disease and Pest Control: Henry Elwell and Anita Maas (this is an incredibly valuable resource, but not easy to come by as I can't find a way to order online). It's worth the effort though, it only costs (according to echonet.org) USD 6 within Africa/USD 8 elsewhere, from the Natural Farming Network - Zimbabwe, P.O. Box CY 301, Causeway, Harare, ZIMBABWE; phone 726538/731541; fax 263-4-723056
Natural Crop Protection: Based on Local Farm Resources in the Tropics and Subtropics by Gaby Stoll
Gaia's Garden: A Guide to Home-Scale Permaculture by Toby Hemenway
Seed Saver's Handbook by Michael Fanton
The Healthy House: The Gaian Approach to Creating a Safe, Healthy, & Environmentally Friendly Home by Sydney and Joan Baggs
Cultivating Flavour by Toni B Walters
Anastasia (The Ringing Cedars, Book 1) by Vladimir Megre
Permaculture and Biodynamics Resources: Nick Bartletts recommended readings:
Permaculture and Biodynamics Resources: Must-see movies:

Useful websites
Tropical permaculture
Permaculture Magazine





Return from Permaculture and Biodynamics Resources to Eco-friendly Africa Travel
Search Us
Eco-travel & Lifestyles
Hi, my name is Melissa and I created this site together with photographer Christopher List to help spread awareness about green lifestyles and travel, so everyone can learn how easy it is to live in a sustainable way. Enjoy!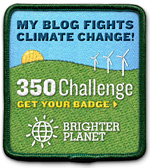 Testimonials
I wasn't sure what a permaculture design course was about, until I read through Melissa's fantastic blog! I've signed up and soon I'll be a PDC graduate too.
Kelly Richardson - Arizona
The link between personal responsibility and preserving our environment is becoming increasingly clear to me. Reading up on simple ways to be more eco-friendly in my life and travels has really helped me practice what I preach.
Dennis Howley - Namibia
I can't wait to follow Melissa and Chris' adventures in the Middle East and Africa. You guys inspire me!
Khalid Seif - Dubai