Travel
Africa
Permaculture
Our trip
+ Carbon-neutral scooter safari through SA
Health and the Environment
+ Individual and planetary health
Inspirational Eco-pioneers
+ Eco travellers making a difference

Follow us on
RSS, Twitter, Facebook
[
?
] Subscribe To This Site
Sponsor Us
If you'd like to sponsor us anything that would benefit our trip, we'd love to hear from you. Do send us a mail with your details and we'll get back to you! What's more, sponsors will be featured on our website, can even get their logo's on our scooters, and will benefit from great exposure.
Select photography from award-winning photographer Christopher List will also be provided to our main sponsors.
Sponsorship required for:
Petrol
Two stroke oil
Printing (stickers, flyers)
Medical Insurance
Scooter insurance
Laptop
First Aid Kit
Accommodation
Tent
Sleeping bags
Waterproof panniers
Rain suits
Waterproof jackets
Riding/hiking boots
Gloves
Camping gear
Sleeping mats
Wearable HD action cameras
Flip-up helmets
Sunglasses
Water filtration
If you'd like to donate cash instead, please visit the donate page.
Go from Sponsor Us to Our Trip
Return from Sponsor Us to Eco-friendly Africa Travel
Search Us
Eco-travel & Lifestyles
Hi, my name is Melissa and I created this site together with photographer Christopher List to help spread awareness about green lifestyles and travel, so everyone can learn how easy it is to live in a sustainable way. Enjoy!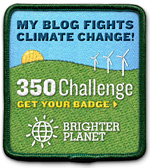 Testimonials
I wasn't sure what a permaculture design course was about, until I read through Melissa's fantastic blog! I've signed up and soon I'll be a PDC graduate too.
Kelly Richardson - Arizona
The link between personal responsibility and preserving our environment is becoming increasingly clear to me. Reading up on simple ways to be more eco-friendly in my life and travels has really helped me practice what I preach.
Dennis Howley - Namibia
I can't wait to follow Melissa and Chris' adventures in the Middle East and Africa. You guys inspire me!
Khalid Seif - Dubai