Travel
Africa
Permaculture
Our trip
+ Carbon-neutral scooter safari through SA
Health and the Environment
+ Individual and planetary health
Inspirational Eco-pioneers
+ Eco travellers making a difference

Follow us on
RSS, Twitter, Facebook
[
?
] Subscribe To This Site
The Beach Camp
It's hard to capture the raw beauty of the West Coast, but waking up to it on your doorstep is a sure-fire way to remember it. Set between the granite boulders of Cape Columbine Nature Reserve, near Paternoster, the A-frame huts at The Beach Camp face the rugged coast-line, with safari tents a few steps behind.
All are equipped with twin or double beds, so you need only take
along your sleeping bag, food (if you're self-catering) and a swimsuit. Expect an easy-going backpacker's vibe, communal kitchen and hot-water bathrooms (with compost toilets) as well as worn wooden furniture and draped fishing net 'decor'.
Everything at the Beach Camp is an ode to low-impact living - cooking and heating is done with gas, everything is recycled or composted, and guests can help themselves to fresh herbs and vegetables from the flourishing garden - watered with recycled greywater (waste water from kitchen and showers).
From bed to beach in one step,the laid-back Beach Camp near Paternoster
is eco-conscious glamping at its best - while offering a a good base from which to hike, mountain bike and explore the cafe's, markets and galleries in the West Coast village of Paternoster. You might even be lucky enough to spot dolphins, seals or whales without moving a foot.
The Beach Camp Quick Facts
| | |
| --- | --- |
| Accommodation type: | Backpackers self-catering (catered option available) wooden A-frames or safari tents |
| Where | About 3 kms of gravel road from Paternoster in Cape Columbine Nature Reserve on the West Coast of South Africa |
| GPS Coordinates: | S 32 81 121 E 17 88 549 |
| Sleeps: | 2 in A-frames and safari tents (twin or double bed available), families or groups |
| Rates | Twin tents from R234 and A-frames from R313 a person a night sharing |
| Green in Africa Eco-Rating | 5/5 |
| | |
| --- | --- |
| Linen/Towels | Bring your own, although a few sleeping bags / duvets are for hire, depending on availability |
| Fireplace | Yes, communal outdoor fireplace |
| Meals available | On request (famous for their sea food dinners) |
| Pet-friendly | No, due to its location in a Nature Reserve |
| Activities | Hammock chilling, guided horse back riding (for both beginners and experienced riders), bouldering, paddle boarding, mountain biking- (hire your bike from Live to Ride in Laangeban on your way through), guided sea kayak trails, flower walks, surfing, diving etc |
---
Contact:
+27 (0)82 926 2267
info@ratrace.co.za
---
Other info?
Vredenburg is the largest town before Paternoster, where you can find a selection of ATMs along the Main Road and a Pick 'n Pay supermarket.
Be aware that Paternoster Express is the only grocery store in Paternoster.
In Paternoster there are just 2 ATMs- as well as at the Paternoster Express shop.
Get properly prepared before you get to The Beach Camp (food, snacks) at all these places along your way. Once you reach your destination, you will more than likely not want to go back.
Strictly No day visitors or walk-ins are permitted without prior arrangement.
Return from The Beach Camp to Eco-friendly Africa Travel
Search Us
Eco-travel & Lifestyles
Hi, my name is Melissa and I created this site together with photographer Christopher List to help spread awareness about green lifestyles and travel, so everyone can learn how easy it is to live in a sustainable way. Enjoy!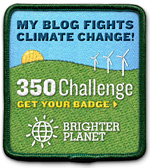 Testimonials
I wasn't sure what a permaculture design course was about, until I read through Melissa's fantastic blog! I've signed up and soon I'll be a PDC graduate too.
Kelly Richardson - Arizona
The link between personal responsibility and preserving our environment is becoming increasingly clear to me. Reading up on simple ways to be more eco-friendly in my life and travels has really helped me practice what I preach.
Dennis Howley - Namibia
I can't wait to follow Melissa and Chris' adventures in the Middle East and Africa. You guys inspire me!
Khalid Seif - Dubai