Travel
Africa
Permaculture
Our trip
+ Carbon-neutral scooter safari through SA
Health and the Environment
+ Individual and planetary health
Inspirational Eco-pioneers
+ Eco travellers making a difference

Follow us on
RSS, Twitter, Facebook
[
?
] Subscribe To This Site
The Oyster Box
All images © The Oyster Box Hotel
At first glance, one wouldn't think that the opulent Oyster Box Hotel, which is set majestically on the dramatic shoreline of the Indian Ocean overlooking the famous Umhlanga lighthouse, was in any way environmentally-friendly.
With its stately and colonial aura, the luxurious 5 star hotel looks like what it is - the glamorous grand dame of Umhlanga since its establishment in 1947.
But some incredible green practices lie behind the facade - such as solar heating, energy-efficient and water conservation measures and recycling and treatment of waste, measures implemented when the hotel was refurbished.
In doing so, the Oyster Box aims to "find a sense of harmony between its history and its present. It was only natural to ensure that the hotel was rebuilt in absolute harmony with its natural environment, recognising its responsibility to create a beacon of enlightened environmental stewardship".
With 86 lavish rooms, suites and a villa to choose from, each elegantly dressed in rich furniture, fabrics and finishes, the Oyster Box offers accommodation fit for a princess - and indeed Monaco's royalty were among their famed guests.
Expect Venetian chandeliers, antique furniture, an art collection showcasing the talents of emerging KZN artists and beautiful sea or garden views.
There's five sea-facing luxury suites (each with master bedroom and second bedroom - four with bunk beds and one a loft room with two single beds) and two deluxe suites (with private plunge pools and terraces).
Set apart from the main hotel, there are also eight garden villas that can be converted into two-bedroom suites by reserving one of the villa lofts above them. A private plunge pool, lounge and terrace overlooking the tropical gardens makes up for the lack of sea views.
Meanwhile, the presidential suite is split over two levels with a private lift, offering a grand master bedroom and second bedroom, personal study, separate lounge, two lavish marble bathrooms (his and hers), dining room and equipped kitchen as well as a private, heated infinity pool and 24-hour butler service.
If that's not enough, the Oyster Box has an in-house movie cinema, a wood-panelled clock library (stocked with antique clocks) and a secluded infinity pool.
Guests have direct access to the beach and nearby tourist attractions while the Oyster Box is home to one of the world's leading spas, which offers tailored treatments.
Dinner at the acclaimed Grill Room is an unforgettable experience, relax outside with a pizza or a world-famous curry buffet at the Ocean Terrace, or dine in the courtyard at the Palm Court Restaurant.

What makes it eco?
Heat harnessed from the air conditioner is used to warm the 14 swimming pools on the property
The spa uses solar power
Greywater, harvested from showers, baths and hand basins, is filtered and pumped to holding tanks to be used to flush toilets
Rainwater is collected from the roofs via an underground pipe network to water the gardens
State-of-the-art performance glazing has been used in windows and doors to assist in keeping constant temperatures indoors and to reduce noise
Energy efficient lights and lamps have been installed where possible and a sophisticated building management system controls service installations
Sensors on sliding-doors will switch off the air-conditioning as soon as guests access the balconies or terraces
Use of artificial light is minimised by painting ceilings with Dulux 'Light and Space', which enhances natural reflection and as a result saves on artificial light
Bamboo, a sustainable resource, has been used for some floors and all wardrobes. All other timbers used in floors, doors and joinery, are FSC-certified (Forestry Stewardship Council)
Indigenous fauna and flora have been planted wherever possible and many mature plants already on the property, such as aloes, frangipani and hibiscus have been relocated during renovation and replanted at the hotel
All waste from the hotel is separated and sent for recycling
The hotel works closely with Lungisisa Indlela Village, which provides holistic care for vulnerable children  by placing them in a family environment and meeting all their physical needs. They also donate linen, bedding, towels, robes and slippers to charity organisations in the local community. Books and magazines are donated to the LEARN project for distribution to under- privileged schools and organisations. They're also part of Pack for a Purpose, where guests can bring much-needed items such as medicines and clothing to be donated to underprivileged communities.
The Oyster Box Quick Facts
| | |
| --- | --- |
| Accommodation type: | 5-star Luxury Boutique Hotel |
| Where | Umhlanga Rocks, about 15 minutes drive from Durban |
| GPS Coordinates: | S29 43 39 1 E31 05 26 5 |
| Sleeps: | Couples or families |
| Rates | Classic rooms and garden villa lofts from R5,746 per room per night, sea-facing rooms from R6,037, luxury sea facing rooms from R6,707, sea-facing cabana's or family rooms from R9,385, luxury suites from R12,548 per night, deluxe suites from R13,273, garden villa from R19,409 per night and presidential suite from R50,000 per night. |
| Green in Africa Eco-Rating | To be rated |
| | |
| --- | --- |
| Linen/Towels | Yes |
| Fireplace | On the premises |
| Meals available | Yes |
| Pet-friendly | Yes |
| Activities | In-house cinema, indulgent spa treatments, private beach and library or venture outdoors for helicopter tours, scuba diving, bird watching or a visit to the water park - your concierge can assist in planning as many activities as you want. |
---
Contact:
+27 (0) 31 514 5203
reservations@oysterbox.co.za
---
Return from The Oyster Box to Eco-friendly Africa Travel
Search Us
Eco-travel & Lifestyles
Hi, my name is Melissa and I created this site together with photographer Christopher List to help spread awareness about green lifestyles and travel, so everyone can learn how easy it is to live in a sustainable way. Enjoy!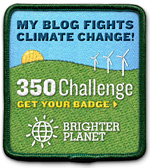 Testimonials
I wasn't sure what a permaculture design course was about, until I read through Melissa's fantastic blog! I've signed up and soon I'll be a PDC graduate too.
Kelly Richardson - Arizona
The link between personal responsibility and preserving our environment is becoming increasingly clear to me. Reading up on simple ways to be more eco-friendly in my life and travels has really helped me practice what I preach.
Dennis Howley - Namibia
I can't wait to follow Melissa and Chris' adventures in the Middle East and Africa. You guys inspire me!
Khalid Seif - Dubai